Wedding Suits For Butch Lesbians
June 21, 2010
No Comments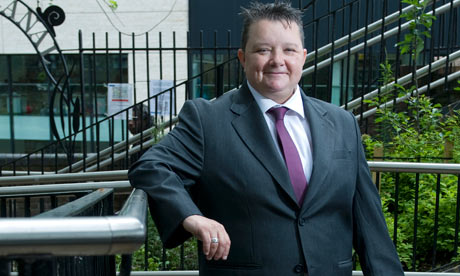 Finally butch women can buy suits that aren't made for men.
The Butch Clothing Company (BCC) has just opened in Brighton, UK aiming to clothe butch women for their weddings.
Suits that are masculine, but not for men, will be a great option for other proud butch lesbians like the shop owner Shaz Riley.
"Butches don't want to be or look like men; we just don't want to wear female clothing," Riley says.
Women need less space in the crotch, but also don't want their chest or waist accentuated like the suits for women normally have.
Fashion has always had a way of having nothing to do with the shapes, sizes, wants, and needs of normal people. So it's great to see a small business owner like this getting involved with changing the trends and needs of real people.
In a town like Brighton, with a large gay and lesbian community, I'm sure BCC will do very well.
Tags: Butch Clothing Company, butch lesbians, clothing, fashion, gay marriage, lesbian, suits for women
News